Schnegge
Level: 35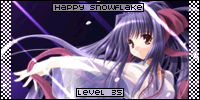 Cards: 2907 ()

Wishcards: 11
Randomcards: 5
Snowflakes: 0
Points: 0

Information:
Brauchst du eine Karte von mir?
Schreibe in die Shoutbox und ich schicke dir ein Angebot.
If you need a card from me?
Please leave a message in the shoutbox and I make you an offer.
Card Search (Set Name):
Cards
Klicke auf eine Kategorie, um die Karten anzuzeigen.
Click on a category to see the cards.